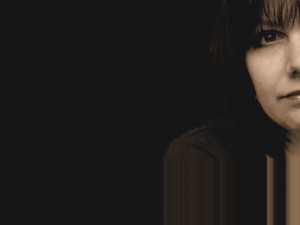 Sharon was born in London on New Year's Eve. She has always followed many creative pursuits. Eventually her love of books, and a wild imagination compelled her to focus on writing. The first short story she submitted — Silver Apples of the Moon — was accepted by Roadworks Magazine. The editor announced her as "a writer who is going places" and described the story as having "both a Sci-fi and horror element," and being "strong on characterisation, and quite literary, in terms of style." Subsequently, she was approached to write all reports and publicity material, including a piece for translation into Braille for The Really Wild Nursery and Arthritis Care Breaking Down the Barriers garden project, which took place at the Malvern Spring Show.
Since then, her work has appeared steadily in both print and electronic publications, such as Midnight Street, Aoife's Kiss (Sam's Dot Publishing), Night To Dawn, and Radgepacket (Byker Books). Her short story — Bitter and Intoxicating — was snapped up for inclusion in the anthology Red Velvet and Absinthe. This compilation, edited by Mitzi Szereto with a foreword by Kelly Armstrong, was designed to evoke the romantic ethos of classic Gothic fiction with a serving of eroticism. With a repertoire of twisted tales and a love of cross-genre writing, it surprised everyone (including herself) when she branched out into erotic romance. These works have been critically acclaimed and often described as 'deeply passionate'. She is the author of the best-selling gay romances Snow Angel and the sequel Angel Heart.
She was propelled into the universe of Steampunk as one of the writers for Space, 1899 and beyond, winning the approval of series creator and award-winning game designer, Frank Chadwick, with two books in season two, one of which was co-authored with editor (and writer) Andy Frankham-Allen.
Sharon's worlds are vivid, unexpected and sometimes intensely magical. Sharon writes whatever her warped mind can come up with. Although her longer works to date mostly involve a variety of wonderful men finding true love…or at least some loving, she's quite capable of writing something darker, grittier, and even outright twisted.
She currently lives in a house with a few art-Deco original features and a Harry Potter cupboard under the stairs. Watch one of the films — that's her cupboard. Sometimes she dreams of clearing it out and hiding away in there, seeking some magic and 'sinspiration'.
Visit this diverse writer's site at: http://www.sharonbidwell.co.uk